FOR IMMEDIATE RELEASE
May, 2010
Media Contact
Sarah Renard
sarah.renard@successfulimpressions.net
Work (614) 506-6789
Successful Impressions® presents Best Resume Builder, tailored to the student, recent graduate, and the working professional to aid in the development of a professional resume


What: Preparing a professional resume that adequately represents you and your qualifications and experience can be difficult. Best Resume Builder is a step by step, secure program that helps you prepare a detailed professional resume that will leave employers with a successful impression of you.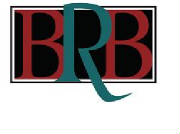 Best Resume BuilderTM 2.0 program

When: May, 2010



Additional
Information: Best Resume Builder was created as a collaborative effort of hiring managers and recruiters to assist students, recent graduates and working professionals to create a resume that is positively received by hiring managers and employers.
Stacie Garlieb is the President of Successful Impressions, LLC which assists students, recent graduates and working professionals with career search processes and skills. She has been featured on the NBC affiliate and KFYI radio during morning and evening news with interview tips. In partnership with University of Phoenix, Stacie is the creator and presenter for 'Career Workshop Series' on resume building, interview preparation, interview skills, and 're-careering' and transition in the workforce.
Why: - United States unemployment rate remains at 9.7%, 14.9 million unemployed persons
Source: Bureau of Labor Statistics