Successful Impressions LLC is committed to continuous development of resources that meet the needs of our academic and post-secondary institution partners. Our academic, student organization, and alumni partners have proprietary access to resources which complement current programs and tools available on ground or online campuses.
Successful Impressions provides tested program content and unique resources to support retention and placement objectives by collaborating with Career Services, Student Affairs, and Academic Affairs departments. Our program has received extremely positive feedback from participants across a wide range of demographics and geographical areas nationally. Materials include comprehensive participant tools in multiple modalities, facilitator training and support, and assessment resources to evaluate student success. Some of our current resources include the unique Career Management Skills ProgramTM, Best Resume Builder 2.0TM, and
TM Career Search Skills Book Series. For more information about available resources, please contact us: info@successfulimpressions.net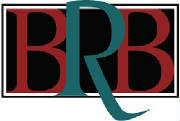 Best Resume BuilderTM is a unique educational resource and resume program that caters to the needs of a current student, recent graduate, as well as the working adult. Best Resume Builder was created through a collaborative effort of recruiters and hiring managers who evaluate candidates' resumes every day. Our program asks specific questions relevant to the candidate's experience and gives helpful guidance along the way to produce a resume that provides the highest quality information that recruiting managers are looking for.